Academy of Villains

Information
Sex
Mixed
Act
Dance Group
Seasons
7
Position Reached
Semifinalist
Academy of Villains was a hip-hop-based theatre dance group act from Season 7 of America's Got Talent. It was eliminated in the Semifinals.
Background
Academy of Villains is a competitive dance group from San Francisco, California. Established in 2009, Academy of Villains is directed and managed by Pharside and Krystal Meraz. The group has placed in every competition they have ever entered and were crowned USA Champions at Hip Hop International (HHI) 2012. They attribute their success to hard work, determination and drive. 1
Audition
Academy of Villains submitted its audition onto YouTube. Although the audition was neither viewable nor votable on the AGT YouTube Channel, the group's audition was strong enough for the judges to send it to the Quarterfinals along with eleven other YouTube Acts.
Quarterfinals
Academy of Villains's Quarterfinals performance in Episode 722 consisted of dancing as a group to "Bohemian Rhapsody" and "Whuteva." The group received enough votes to be sent to the Semifinals in Episode 723 instead of Cast In Bronze and Reverse Order.
Semifinals
The Academy of Villains' Semifinals performance in Episode 726 consisted of dancing as a group to "Cinema" as well as One Republic's "Secrets' with a mime theme. The group did not receive enough votes to be sent to the Semifinals, eliminating it from the competition in Episode 727 along with Andrew De Leon, instead of William Close.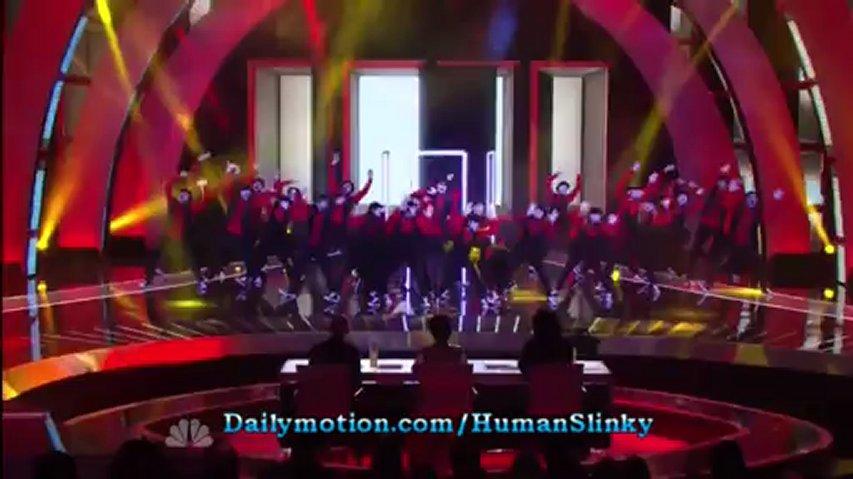 External Links
Season 7 Quarterfinals

Week 1
Week 2
Week 3
Week 4
YouTube
Wild Card
Season 7 Semifinals

Week 1
Week 2
Ad blocker interference detected!
Wikia is a free-to-use site that makes money from advertising. We have a modified experience for viewers using ad blockers

Wikia is not accessible if you've made further modifications. Remove the custom ad blocker rule(s) and the page will load as expected.