Butterscotch

Information
Age (at audition)
21
Sex
Female
Act
Beatboxer/Singer
Seasons
2
Position Reached
3rd Place
Butterscotch was a beatboxer and singer act from Season 2 of America's Got Talent. She finished the competition in 3rd place.
Background
Born Antoinette Clinton, Butterscotch is a singer/beatboxer from Davis, California, who incorporates her musical background of piano, guitar and bass into her compositions and performances. She is heavily influenced by jazz, classical, hip hop and R&B artists, ranging from Frederic Chopin to John Coltrane to Stevie Wonder. After high school she was accepted into the music program at California State University Sacramento as a Classical Piano Major, but after a couple years, since she was touring so much and decided to pursue her dreams of making it in the musical world.
Butterscotch claimed titles as both the first International World Female Beatbox Champion and the West Coast Beatbox Champion for both genders. Butterscotch has made such an impact on young women, that she was even the inspiration for a teenage girl to be transformed into a beatboxer on MTV's MADE. She also performed on Tyra Banks show, encouraging another young talented female beatboxer to continue working to be on top.1
Audition
Butterscotch's audition in Episode 203 consisted of beatboxing and singing "Love to Love You Baby." Piers Morgan, Sharon Osbourne, and David Hasselhoff all voted "Yes", sending Butterscotch to the Vegas Round.
Vegas Round
Butterscotch was sorted into the "Music" category during the Vegas Round. Her performance in Episode 205 consisted of singing, beatboxing, and playing the piano. Her audition was strong enough for the judges to send her to the Semifinals in Episode 206.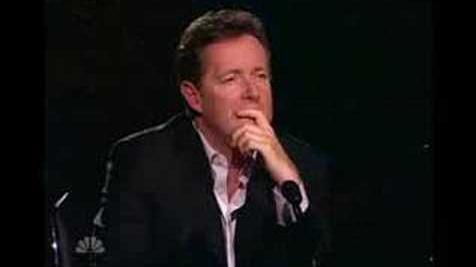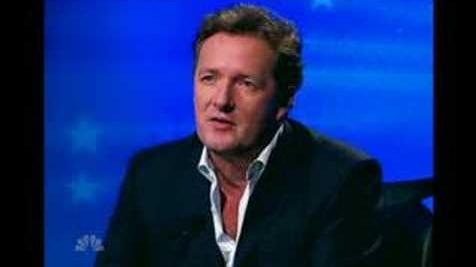 Semifinals
Butterscotch's Semifinals performance in Episode 207 consisted of beatboxing and singing "Summertime". She received enough votes to send her to the Top 10 in Episode 208.
Top 10
Butterscotch's Top 10 performance in Episode 209 consisted of beatboxing and singing "It's Your Thing." She received enough votes to be sent to the Final 8 the following week.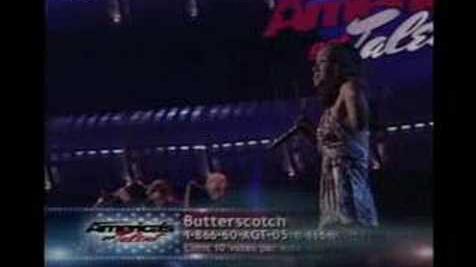 Final 8
Butterscotch's Final 8 performance in Episode 210 consisted of beatboxing and singing "My Funny Valentine" while playing the piano. She received enough votes to be sent to the Final 4 the following week.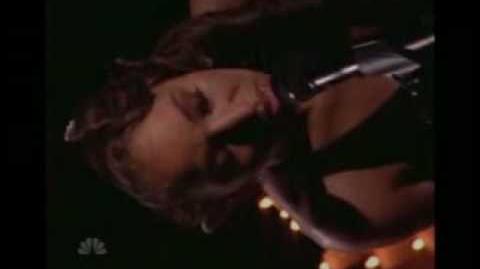 Final 4
Butterscotch's first Final 4 performance in Episode 211 consisted of beatboxing and singing "What's Going On." Butterscotch's second Final 4 performance consisted of beatboxing and singing "Dance to the Music."
Finale
For the finale in Episode 212, Butterscotch beatboxed and sang "Beautiful Girls" in a duet with Sean Kingston. She was revealed to have finished in third place in the competition that same night, in front of Julienne Irwin, but behind Cas Haley and Terry Fator.
After the Show
Ellen DeGeneres was so impressed with her skills that she invited Butterscotch to perform on her show. There she sang, played the piano, and beatboxes. Butterscotch has performed with music legends Earth, Wind & Fire, Chick Corea, Bobby McFerrin, Lenny White, Stanley Clarke, Marcus Miller, Patti Austin, Wah Wah Watson, Howard McCrary, Patrice Rushen, Mike Patton, Dan the Automator, Kid Koala, Kenny Muhammad, Tommy Davidson and has shared the stage with Stevie Wonder, Talib Kweli, Wyclef Jean, Will.I.Am, Raphael Saadiq, Sheila E and Rahzel. She is featured on albums by SMV (Stanley Clarke, Marcus Miller, Victor Wooten) and on George Benson's latest project "Song's & Stories". Butterscotch is getting ready to release her own EP. Her single, entitled "Perfect Harmony" is available on iTunes and multiple internet locations worldwide.
Butterscotch has performed all over the United States in venues as large as Coachella and as small as giving a beatbox workshop to inner city kids in Louisville, Kentucky. She has toured in Australia with Mike Patton's "Peeping Tom", at the Adelaide Cabaret Festival and in Germany at Porsche and Audi events. She has also performed in Hong Kong for fashion shows put on by Annie Who in high profile clubs like Dragon-I and on TVB the most popular worldwide Chinese satellite television station. Butterscotch is currently touring Europe this summer at many prestigious Jazz Festivals and continues to live her dream of touching the world with her music. 2
External Links