Granny Pearl

Information
Sex
Male
Act
Stand-up Comedian
Seasons
2
Position Reached
Vegas Round
Granny Pearl was a stand-up comedian act from Season 2 of America's Got Talent. He was eliminated in the Vegas Round.
Audition
Granny Pearl's audition in Episode 202 consisted of telling jokes in-character. Although Piers Morgan voted "No," Sharon Osbourne and David Hasselhoff both voted "Yes," sending Pearl to the Vegas Round.
Vegas Round
Granny Pearl was sorted into the "Variety" category during the Vegas Round. His performance in Episode 205 consisted of an in-character comedy routine about what Granny Pearl would do with the money if she won. Granny Pearl's audition was not strong enough for the judges to include him in the Top 35 shortlist, eliminating him from the competition along with Bruce Block.
Audition All Stars
Granny Pearl performed in Episode 212 as one of the Audition All Stars in the Season 2 America's Got Talent finale. His role consisted of singing "We Are the Champions" with the others.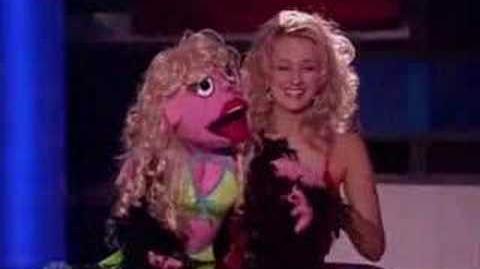 Ad blocker interference detected!
Wikia is a free-to-use site that makes money from advertising. We have a modified experience for viewers using ad blockers

Wikia is not accessible if you've made further modifications. Remove the custom ad blocker rule(s) and the page will load as expected.