Horse

Information
Age (at audition)
25
Sex
Male
Act
Nutshot Taker
Seasons
7
Position Reached
Quarterfinalist
Horse was a groin attack taker act from Season 7 of America's Got Talent. He was eliminated in the Quarterfinals, but he returned for the Wild Card Show, where he was eliminated again. Howard Stern stated that this was his favorite act of all time.
Audition
Horse's audition in Episode 703 consisted of taking kicks to his groin, being stricken by a wooden staff to his groin, and having a cinderblock broken by a sledehammer over his groin. Howard Stern, Sharon Osbourne, and Howie Mandel all voted "Yes," sending him to the Vegas Round.
Vegas Round
Horse was one of the Judges' Favorites in the Vegas Round. He was sorted into the "Novelty Acts" category. His performance in Episode 711 consisted of a bowling ball being rolled into his groin, a bicycle riding into his groin, and a fire breather releasing fire near his groin. His audition was strong enough for the judges to send him to the Quarterfinals in Episode 712 along with Todd Oliver & Irving.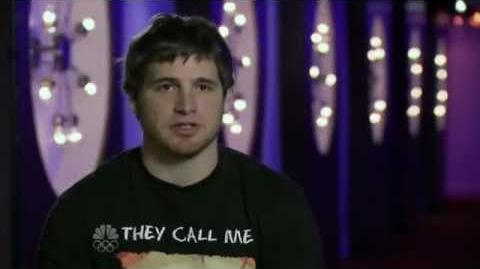 Quarterfinals
Horse's Quarterfinals performance in Episode 720 consisted of sliding down banisters, being kicked in the groin by someone swinging, being hit in the groin by a seesaw, and by someone performing a cannonball, all with a superhero theme. He did not receive enough votes to finish in at least fifth place in America's Vote, eliminating him from the competition in Episode 721 along with Eric & Olivia, instead of Joe Castillo.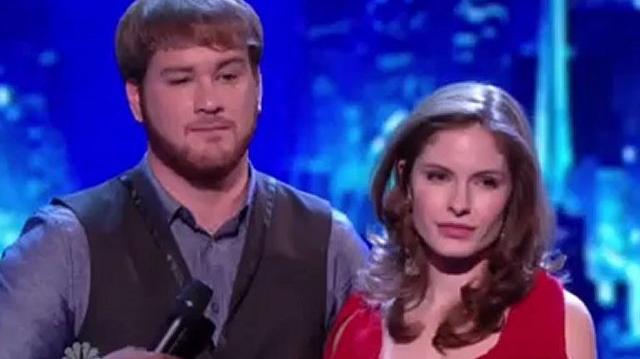 Wild Card
Horse was brought back by Howard Stern for the Wild Card Show. His performance in Episode 724 consisted of being hit in the crotch by a golf club, a tire dropped from ten feet high, and dropping onto a wooden beam, breaking the beam and hurting his crotch. This time, his friends played a more pivotal role, hurting themselves as well, such as with mouse traps. After the performance, Howard shot a tennis ball at Horse's crotch with a compressed air bazooka. Horse did not receive enough votes to finish in at least fifth place in America's Vote, eliminating him from the competition in Episode 725 along with Jake Wesley Rogers, instead of Andrew De Leon.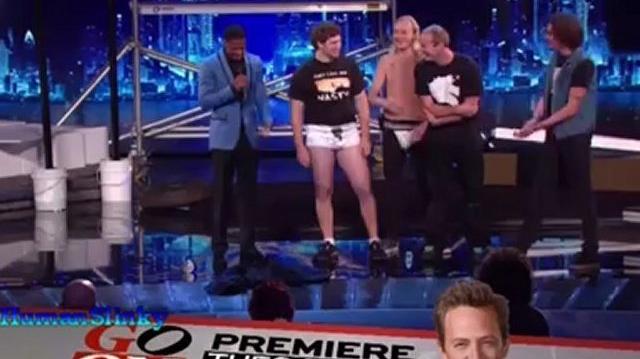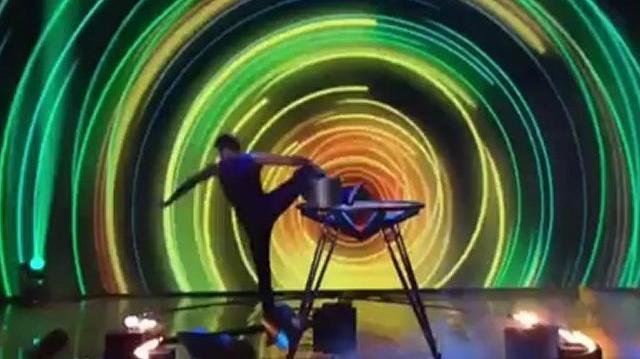 External Links
Season 7 Vegas Round

Uncategorized
Judges' Favorites
Standby Acts
Withdrew
Disqualified
Season 7 Quarterfinals

Week 1
Week 2
Week 3
Week 4
YouTube
Wild Card
Ad blocker interference detected!
Wikia is a free-to-use site that makes money from advertising. We have a modified experience for viewers using ad blockers

Wikia is not accessible if you've made further modifications. Remove the custom ad blocker rule(s) and the page will load as expected.