Maximilliana

Information
Age (at audition)
35, 42
Act
Singer/Female Impersonator
Seasons
2, 9
Position Reached
None, Unknown
Maximilliana was a singer and female impersonator from Season 2 of America's Got Talent. She returned in Season 9, seven years later.
Background
Season 2 Audition
Maximilliana's audition in Episode 202 consisted of singing "Mmm Mmm Mmm Mmm" in a very deep voice, despite speaking to the judges afterwards with a female voice. Piers Morgan, Sharon Osbourne, and David Hasselhoff all buzzed the act. At least two judges voted "No", eliminating Maximilliana from the competition.
Audition All Stars
Maximilliana performed in Episode 212 as one of the Audition All Stars in the Season 2 America's Got Talent finale. Maximilliana's role consisted of singing "We Are the Champions" with the others in both a feminine and very deep voice.
Season 9 Audition
Maximilliana returned in Season 9. Her second audition in Episode 906 consisted of singing again, but now donning a beard. Howard Stern, Heidi Klum, and Mel buzzed the act. Maximilliana has claimed that she has made it through the auditions, but this was never confirmed on the show.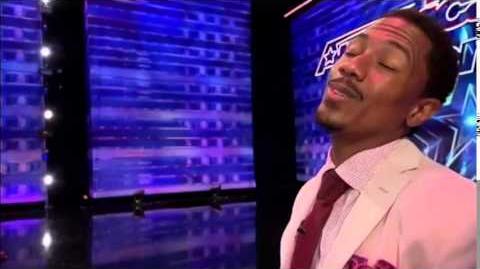 External Links
Ad blocker interference detected!
Wikia is a free-to-use site that makes money from advertising. We have a modified experience for viewers using ad blockers

Wikia is not accessible if you've made further modifications. Remove the custom ad blocker rule(s) and the page will load as expected.