Nina Mojares & Legit

Information
Age (at audition)
10-17
Sex
Both
Act
Singer and Dance Group
Seasons
5
Position Reached
None
Nina Mojares & Legit were a vocal act from Season 5 of America's Got Talent. Nina and the group were eliminated in the audition round.
Nina Mojares's audition in Episode 504 consisted of singing "Mercy" while Legit danced in the background to her singing. Although Howie Mandel voted "Yes," Piers Morgan and Sharon Osbourne both voted "No," eliminating the act from the competition.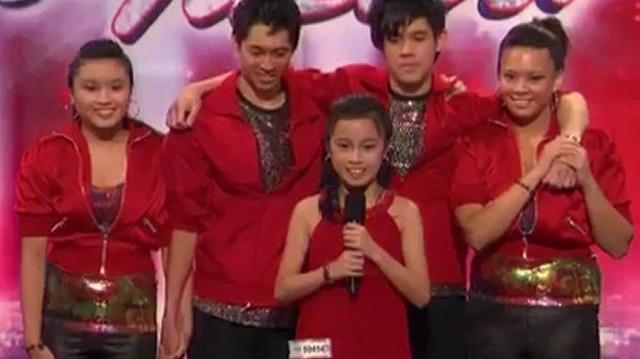 External Links
Edit
Ad blocker interference detected!
Wikia is a free-to-use site that makes money from advertising. We have a modified experience for viewers using ad blockers

Wikia is not accessible if you've made further modifications. Remove the custom ad blocker rule(s) and the page will load as expected.