Paul Bunyan Lumberjack Show

Information
Sex
Both
Act
Lumberjack Group
Seasons
5
Position Reached
Vegas Round
Paul Bunyan Lumberjack Show was a lumberjack group act from Season 5 of America's Got Talent. It was eliminated in the Vegas Round.
Background
The Paul Bunyan Lumberjack Show has been performing and competed at Logging Shows, and Sport Shows for over 28 years. Included in those years, The Paul Bunyan Lumberjack Show has also performed at State and County Fairs, Festival, Sport Shows, Theme Parks, and Shopping Centers. They have also performed their lumberjack show in Japan, Europe, and Africa, and many other family venues. They have Ironjacks that compete in all different lumberjack events, such as logrolling, chopping, crosscut sawing, axe throwing, hot saw competition, and tree climbing.
The Paul Bunyan Lumberjack Show is similar to an Old Time Lumberjack Show. In the Paul Bunyan Lumberjack Show or Timber Show, they use quality lumberjack competitors, also known as Timberjacks from around the world. The Paul Bunyan Lumberjacks are also the same lumberjacks one sees on the Stihl Timber Sports Series, ESPN, and TNN.
In their Lumberjack Show, they portray lots of Timber History. They show how the logging skills were used years ago, and compare it to today's logging. For example, years ago the lumberjack used a cross-cut saw to cut down their trees, and now days chainsaws are used. In the Paul Bunyan Lumberjack Show, Timberjacks compete with each other using an Old Time Lumberjack cross-cut saw and the more up to date chainsaw, having muscle against machine. Lumberjacks also use the New Zealand speed axes to cut down trees in a matter of seconds.
The Paul Bunyan Lumberjack Show is an action packed, fun filled, good Old Time Lumberjack Show with Champion Lumberjack. Their Ironjacks are real champions that show off their great logging skills. All of their Lumberjacks have many, many titles. 1
Audition
Paul Bunyan Lumberjack Show's audition was never televised. It is unknown whether or not the act was buzzed, but at least two judges voted "Yes," sending it to the Vegas Round.
Vegas Round
The Paul Bunyan Lumberjack Show was one of the Judges' Favorites in the Vegas Round. It was sorted into the "Danger Acts" category. Its performance in Episode 511 consisted of chopping wood with axes, cutting wood with chainsaws, and two men balancing by running on a log in a pool. Its performance was not strong enough for the judges to send it to the Quarterfinals, eliminating the act from the competition.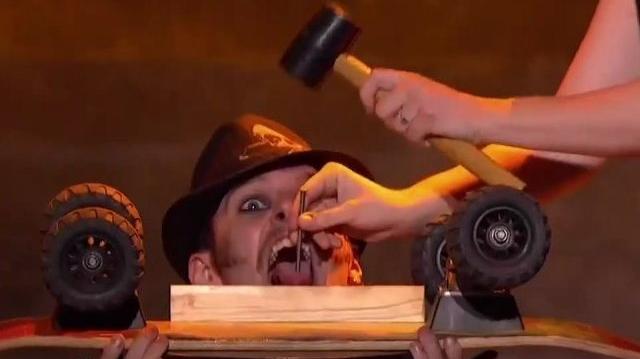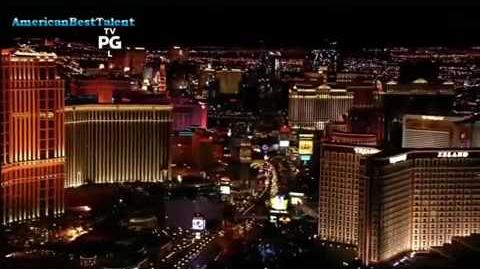 External Links
Ad blocker interference detected!
Wikia is a free-to-use site that makes money from advertising. We have a modified experience for viewers using ad blockers

Wikia is not accessible if you've made further modifications. Remove the custom ad blocker rule(s) and the page will load as expected.