The South Philly Vikings

Information
Age (at audition)
16-56
Sex
Both
Act
Dance Group
Seasons
5
Position Reached
Quarterfinalist
The South Philly Vikings were a dance group act from Season 5 of America's Got Talent. It was eliminated in the Quarterfinals.
Background
Edit
The South Philly Vikings put on their first show in 1986. Ever since they started, they have been innovators of the wow factor, always bringing out bigger and better stuff. Their record of first and second place finishes speaks for itself. The Vikings were founded in 1985 when the Vikings joined with the South Philly Comic Club. Carmen "Butchie" D'Amato and Joe Pinto from the South Philly Comics, and Pete Di Matteo Jr. from the Vikings, headed up the merger that became the South Philly Vikings. With barely 30 members, the Vikings marched for the first time in 1986 and finished in 10th place. Just two years later, they took 1st place Brigade and 1st place Captain with the theme, Motor City Motorvation. They continued to win with consecutive first place prizes in 1989 and 1990.
As the Philadelphia Mummers Parade and the Fancy Brigade Finale show continue to evolve, the South Philly Vikings remains a major force in Mummery. 1
The South Philly Vikings' audition in Episode 506 consisted of dancing in space-themed costumes. Sharon Osbourne, Howie Mandel, and possibly Piers Morgan voted "Yes," sending the group to the Vegas Round.
Vegas Round
Edit
The South Philly Vikings were one of ten acts to advance straight to Hollywood without auditioning in Las Vegas in Episode 511.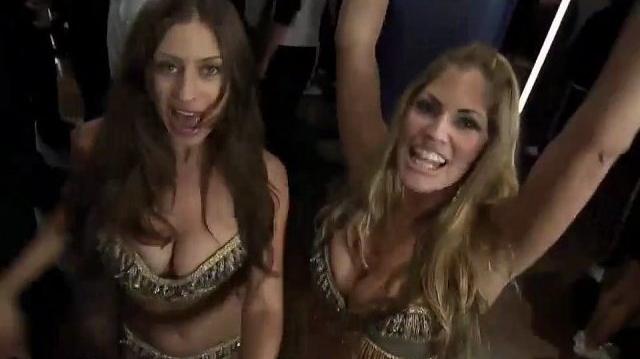 Quarterfinals
Edit
The South Philly Vikings' Quarterfinals performance in Episode 517 consisted of Mummer dancing with an alien theme as a group with some of the costumes being references to sci fi movies Predator, Avatar, Star Wars, and Star Trek. Piers Morgan buzzed the act. It did not receive enough votes to finish in at least fourth or fifth place in America's Vote, eliminating it from the competition in Episode 518 along with CJ Dippa, instead of Haspop.
External Links
Edit
Ad blocker interference detected!
Wikia is a free-to-use site that makes money from advertising. We have a modified experience for viewers using ad blockers

Wikia is not accessible if you've made further modifications. Remove the custom ad blocker rule(s) and the page will load as expected.